Living with the health of mind, body and spirit in mind is the new and rapidly expanding trend in living space design and use. This is clearly evident in our society by observing growing trends such as Yoga/meditation centers, health clubs opening up more than ever before. There is also a strong focus on healing, particularly using forms of alternative medicine, and an emphasis on the notion that spirituality and science can be unified. Similarly, within the discipline of Interior Design, there is a great movement and new trend drawing inspiration from the sacred ancient sciences of architecture, design, and landscaping, and unifying them with new technologies to create living spaces that are in harmony with Cosmic Laws, Mother Earth and its Inhabitants.
WHAT DO TRENDS AND STYLES MEAN TO YOU?
TREND is what's popular at a certain point in time. A trend can be in any area and doesn't only reflect fashion, interiors, pop culture and entertainment in any given moment. It also gives direction and guidance about what's coming in the near future. Trends are connected to time, can be short term and long. However, trends are transient. STYLE is expressing yourself, your uniqueness. Style is who you are. It doesn't age. It can only change when you change. It is very important, prior to starting any redesign or remodelling project, to learn about your own personality; Are you the one who likes constant change and movement? Are you a big follower of fashion trends or you are your own unique sense of style? Do you look more into subtle, unique, ageless approaches for designing your personal living space, home or office? Consulting an interior design professional is always very helpful to find your style as well as be on trend.
SO WHAT ARE INTERIOR TRENDS FOR 2020
Here is looking into future trends from the lens of the energy, planetary events and their influence on us?
As most of us know we are living in cycles, every decade we have new "winds" of change coming in, not only in design, but as well, in life, relationships, health, and more; all this aligns very well with planetary cycles. In astrology, we have a cycle of nine years, where nine is our year of completion – we collect the fruits, year one is the year of successful beginnings.
Energetically, Year 2020 is in cycle four and The Year of Rat, on the Chinese Zodiac – characterized by being inquisitive, shrewd, and resourceful. The Rat is also the first in the rotation of the 12 zodiac signs. This makes a Rat year a year of renewal. The energy of cycle four brings hard work, discipline, organization, a time to set down roots, and productivity. One of the main purposes of the year is to teach you not to be afraid of and resistant to changes: it's important to notice the laws of life, or life lessons, and allow them to pass most gently through, band harmoniously, let go of fears and blockages, and increase the level of awareness. This year is a great time to lay a solid foundation for the future; it is time to build the future and plant the seed. It is a good time to buy a house, or apartment, etc. The energy of cycle four brings very unique creative energies with imagination and inspirations, so it can also bring fame, prestige, and success. So, 2020 has wonderful combination energy of a new cycle and renewal, the energy of foundation. Through the combination of Rat's resourcefulness, energy "four" discipline, and attention to detail and hard work, a wonderful foundations can be laid.
COLOUR OF THE YEAR,
by PANTONE Colour Institute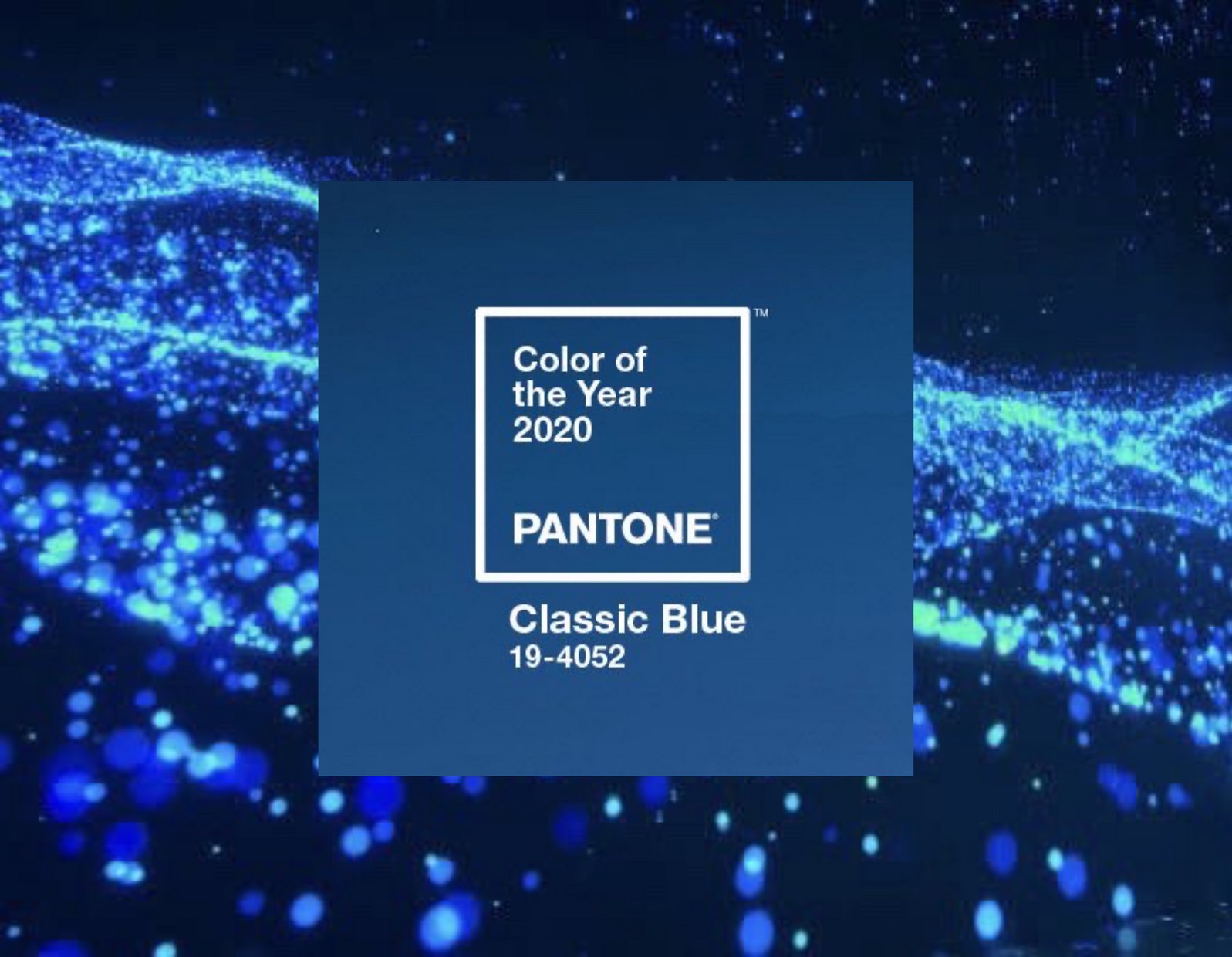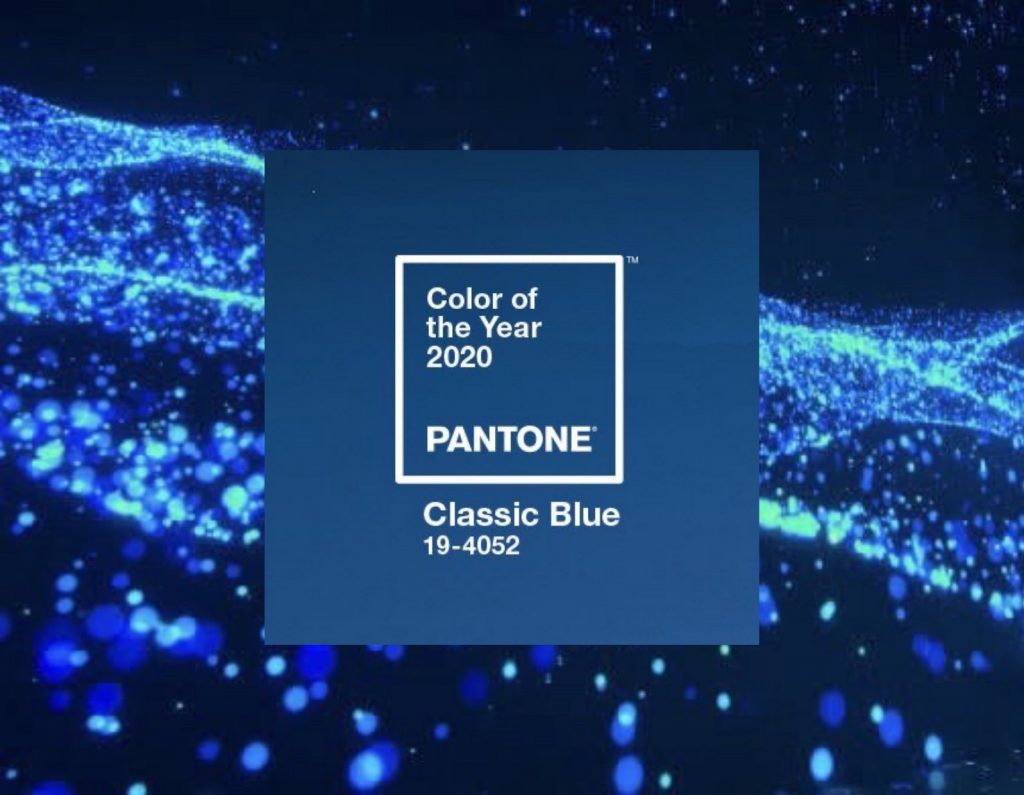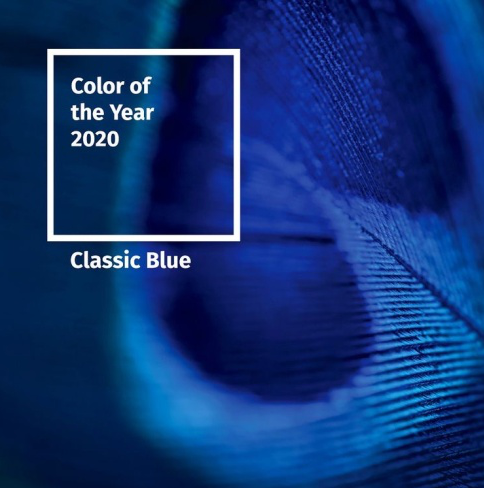 A timeless and enduring blue hue, PANTONE 19-4052 Classic Blue is elegant in its simplicity. Suggestive of the sky at dusk, the reassuring qualities of the thought-provoking PANTONE 19-4052 Classic Blue highlight our desire for a dependable and stable foundation on which to build as we cross the threshold into a new era.
Imprinted in our psyches as a restful color, PANTONE 19-4052 Classic Blue brings a sense of peace and tranquility to the human spirit, offering refuge. Aiding concentration and bringing laser like clarity, PANTONE 19-4052 Classic Blue re-centers our thoughts. A reflective blue tone, Classic Blue fosters resilience.
Interestingly enough, energetically this year's color is Indigo Blue and it is perfectly aligning with Classic Blue, set by PANTONE INSTITUTE. Indigo Blue is the ruler of the west, energetically it is suggested to use this color in the western areas of the interior spaces.
"We are living in a time that requires trust and faith. It is this kind of constancy that is expressed by PANTONE 19-4052 Classic Blue, a solid and dependable blue hue we can always rely on. Imbued with deep resonance, Classic Blue provides an anchoring foundation. A boundless blue evocative of the vast and infinite evening sky, Classic Blue encourages us to look beyond the obvious to expand our thinking: challenging us to think more deeply, increase our perspective and open the flow of communication."
-LEATRICE EISEMAN , Executive Director of the Pantone Color Institute-
Color Trends are short and Long Term. Color of the Year is short term and changes every year, Neutral colors change every decade. We just left cool grays and now are coming into pretty classic and serene shades. Most importantly, these subtle colours not super busy. Neutral colors are whites with cool or warm undertones. We're primarily looking at shades of gray and beige. Warm neutrals tend to stand out, while cool neutrals fade into the background. Don't underestimate the power of neutral decor either. It'll make an excellent choice for your walls, but they're also great options for furniture including sofas and bedding. And again if it seems overwhelming it is always great to reach out for Interior Design consultants, who can help you figure out how to do neutrals the right way, and how to spice it up with current trends.
ARCHITECTURAL FORMS AND SHAPES
Around 2012 we entered a New Era- where Feminine energies came into ruling, and we can clearly see this energy expressing in itself in politics, art, and life and it started to awaken in architecture and Interior Design as well. Curves, more feminine forms, can be noticed in architectural details, arches, arched entryways, doors, and windows.
FEMININELY CURVED FURNITURE
Furniture is going in the same direction with current energies of the New Era, curvy shapes, asymmetrical designs, "fat" looks, and blown up shapes. Velvet upholstered furniture is still steaming hot and very much on trend. It's the perfect blend of luxury and comfort. This year and into the next, interior design is taking a deep dive into velvet design options, particularly for sofas, and occasional chairs. And color options are wider than ever: vibrant blues, pinks, burnt oranges, jeweled toned greens, and shades of taupe. The possibilities for velvet furniture in 2020 are endless.
MODERN LUXURY WOOD PANNELING
For some wood paneling might be associated with classical Oak paneling and it doesn't immediately bring to mind a modern home. Yet it seems that sentiment is about to change. But if done in a skinny, slatted style, or applied at interesting angles and various patterns, wooden walls can actually feel dressed up and sophisticated. Also, no room is off limits—specially bathrooms and kitchens, where wood paneling brings a warmth that's unexpected and often lacking. Wood paneling can enhance energy of the Sun, can be used for balancing out and correcting the energies of the eastern quarters of your living space.
WALLPAPER –
LARGE SCALE PATTERNS
Wallpaper continues to regain popularity more and more. In fact, wallpaper is the best example of throwback-turned-contemporary. Large Floral Patterns and abstract animal stories are introduced to today's interiors. Traditionally, floral patterns work well on wallpaper. Wallpaper trends today incorporate floral patterns of different sizes and color patterns. There has always been a strong attraction to vibrant colors in wallpaper trends and the same is true today, but 2020 florals are an abstract chic rendition of this interior design classic. Energetically, it is important too, to know the patterns, color schemes, where to use specific themes in order to activate great flow of the energy. For example, the North-East section of the living space it is best for placing wallpaper of natural scenery, while in the South or West sectors are not suggested to bring scenery of any kind.
HERE'S A SNEAK PEAK INTO 2020 INTERIOR DESIGN THROUGH THE LENSE OF ENERGY & NEW ERA
2020 is looking pretty bright, literally and figuratively, with Deep Classical Blue color of the year and its fundamental energy. We are invited to dive deep inside ourselves and to dig out our own personal uniqueness to create a foundation of our personal trends & styles in life and our living spaces alike. Don't be scared to take chances and leaps of faith in your design – in Life, trust the process as Universe sometimes makes the roads winding to protect us from life's obstacles. Be brave in your interiors; bring in these feminine curves and arches to soften your life and environment. Seeking guidance of professionals can always help to awaken and create beautiful, harmonious flow of energy in your living spaces. They can help you to bring serenity, peace, harmony, balance, good health, good luck, and Your destined prosperity.